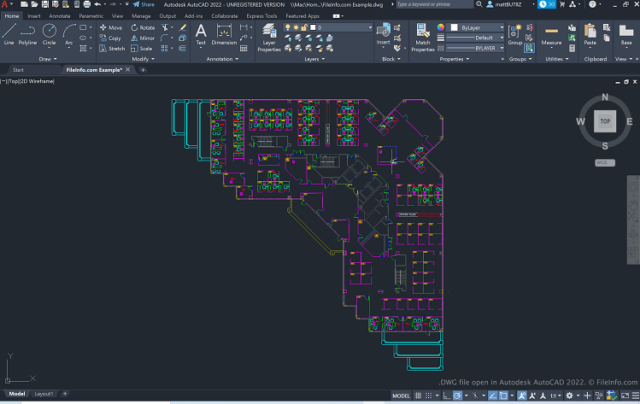 DWG and DXF files can only be viewed with a viewer, but can also be edited or completely recreated with the CAD program.
You will find them wherever products, machines or buildings are made: the technical drawing. Whether it is a production sketch, schematic plan, interior design, construction drawing or the floor plan of a building, creation and modification is easy and precise with a CAD program.
View DWG DXF with a viewer
The resulting files are usually saved in DWG or DXF format. In practice, files have to be exchanged with older program versions or with other CAD programs. Various file formats are available for data exchange, but the most common are DWG and DXF. If you don't have a suitable program, you can convert dwg to pdf with AnyConv online converter.
What is a DWG or DXF file?
DWG and DXF are among the standard formats in the CAD market that are supported by almost every CAD software. Because of the worldwide widespread use of these two formats, they have become an international standard for data exchange between CAD systems. DWG stands for two- and three-dimensional drawing files and contains functions for shaping, rendering, drawing, labeling and measuring as well as information entered by the user, such as design data, geometry data, images or maps. The DXF file format also supports all elements that are useful and can be implemented for technical drawings.
What is DXF?
DXF is an abbreviation for Data eXchange File and, along with DWG, is one of the most important file formats in the field of CAD drawings. It is a standard exchange format in many CAD programs and is used almost exclusively for cross-program data exchange. The DXF files are mainly used to transfer the drawings to the CNC machines. All elements that are useful and realizable for technical drawings are supported in DXF. DXF is a standard for the exchange of data between CAD programs with each other, also across different operating systems, but also for the transfer from the CAD program to the CNC machine.
What is DWG?
The abbreviation DWG is derived from the English word "drawing", which in German means "drawing" or "drawing". DWG is one of the most important file formats in the field of CAD drawings worldwide and contains drawings in 2D or 3D format that were created with a CAD program.
In practice it is often the case that the project participants pass on drawings to each other for further processing. This is mostly done in the DWG file format. The drawings are then called up in the drawing program for further processing or must be imported. Most CAD programs create their own data format rather than a DWG or DXF file. Therefore, when purchasing a new CAD program, the question arises whether an interface for DWG files or an interface for DXF files or an interface for both is required. The CAD programs under M4, whether M4 Personal or M4 Drafting, both have a variety of interfaces, including from and to DWG and DXF.