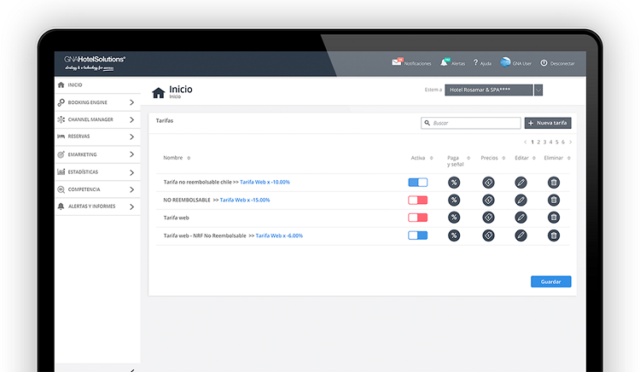 Nowadays, in order to effectively promote your hotel and gain a satisfactory number of guests every month, you have to use various online channels. Gone are the times when you could afford to not care about your hotel's online presence. However, managing your listings across various online travel agencies and your own websites can be a daunting task. To make their lives' easier, hotel owners all over the world use channel managers.
What is a hotel channel manager?
In simple terms, a hotel channel manager is often a part of a larger hotel management system. It is a very useful tool, allowing you to manage all of your rooms throughout all of your listings on various booking sites in a matter of just a couple of clicks. With a hotel channel manager, you can forget about constantly checking and updating your bookings or adjusting your listings.
Hotel channel managers offer advanced automated functionality. These handy pieces of software can easily provide you with real-time updates regarding room availability, notifying you on the go whenever a booking is made by your guests. They can also help you make changes on a global scale, throughout all of your booking sites, without you having to manage every single one separately.
Manage your hotel effortlessly with SabeeApp
Designed by professionals for professionals, SabeeApp hotel channel manager helps you save time and money by automatically synchronizing your rates and availability in real-time – 24 hours a day, 7 days a week. Avoid accidental overbooking and having to deal with angry guests and potential negative ratings online with an advanced channel manager.
With SabeeApp, you don't have to enter any of the reservations made through your OTA partners manually. Every reservation is delivered directly to your PMS, allowing you to easily manage more channels and increasing your sales in the process. Customize and synchronize your rate plans, availability, restrictions, and more wherever you are as long as you have internet connection!